At the beginning of 2016 I had 2 lovely ladies from a local flower Guild in Leicester visit my studio. In September 2016 it was their Golden Anniversary of the Guild and they were looking for a unique gift to give to each of the members at a big celebratory dinner party.
The Chairman found my coasters in LandScape magazine (view press publication of Winter Branches Coasters here), and after seeing the coasters in person, placed a large order including a variety of square and circular shapes. She loved the idea that each coaster would be unique and individual.
I don't think I have ever made so many coasters in one go!
It took a couple of firings to get the full amount of 70 perfect coasters, but the time spent working on this order was worth the wait. I am happy with the organic colours and individual designs.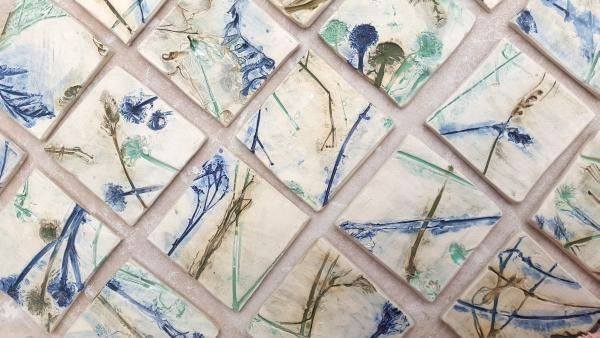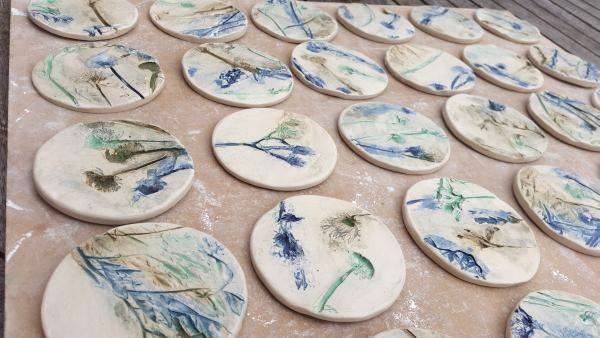 Thankfully, the Chairman of the Flower Guild was happy with them too! She said:
"They look amazing, I am thrilled with them!"
I supplied each coaster in it's own gift bag. This made them even more personal for each member at the dinner party having their own gift to open.
Coasters make great gifts and are ideal for using as wedding favours. These particular coasters have had real flowers and plant life impressed into the surface, but any other design is achievable, even names or dates.
View my gallery of coasters to see other possible designs.