The second series of The Great Pottery Throwdown started last week. I absolutely loved the first series, so have been eagerly keen to tune in every Thursday night at 8pm to watch the new series. Especially as there was a possibility of one of my clocks being shown on the show!
Last year, I was asked by the production team of the show if I had a wall clock I could send in for them to maybe use as an example piece for the week where the contestants were making clocks. Of course I jumped at the chance, and since my clock was returned I have been waiting months with baited breath to find out if my clock would be shown on the show.
I sent in one of my heart shaped wall clocks, with an impressed lace texture and shiny blobs of melted glass, with an interesting contrast in surfaces. My clock was unfortunately not shown off on the judges table, but I did catch a glimpse of it hanging on a wall right at the end of last nights show!
It was only a glimpse mind, but I still squealed when I spotted it! 🙂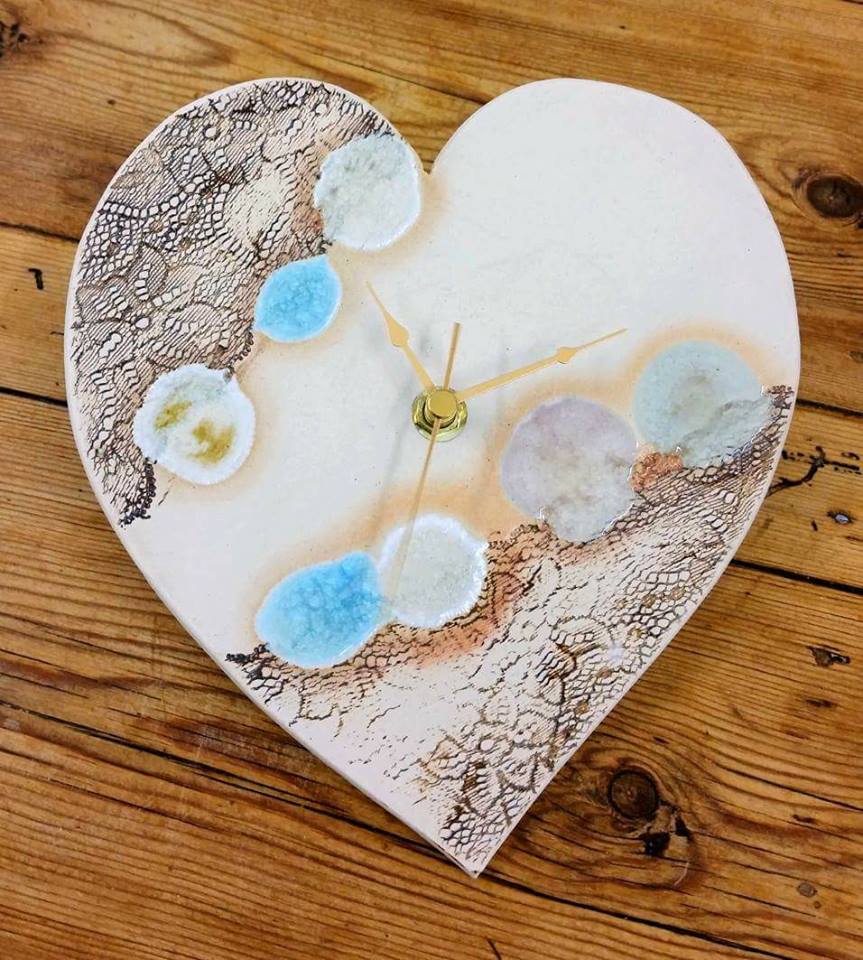 So in my eyes this clock is a little bit famous 🙂
If you would like a clock or any other piece specially made just for you or a loved one to give as a gift, please feel free to get in touch.