Last weekend I was in Stratford-Upon-Avon exhibiting at The Home and Garden Show along the river.
The show was quite spectacular and was very well organised. I was in the local crafts marquee and had a lovely little set up in the corner.
On Saturday I had a very excited shop keeper come to help! (see above 🙂 )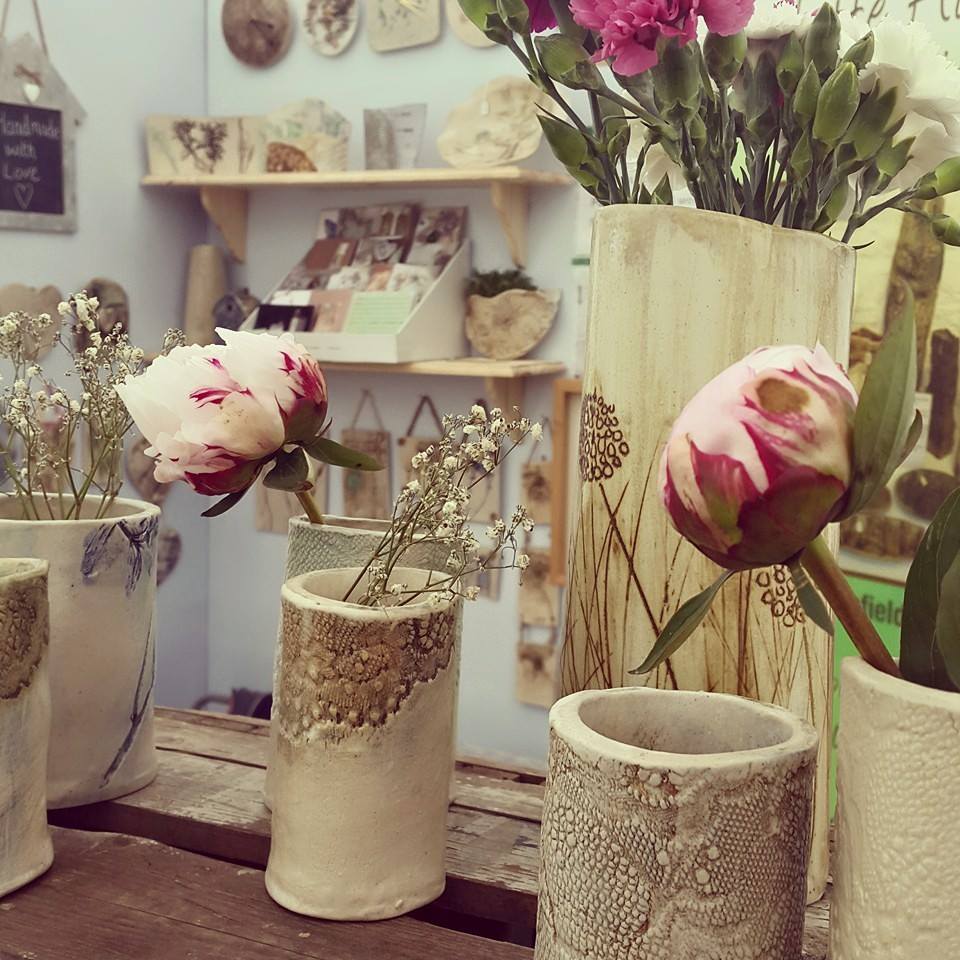 It was great to get out and about with my work after not doing a show for a little while. I love hearing peoples comments and it's always interesting to find out what my customers will do with their purchase – a treat for themselves, a pot to go in the garden, a dish to put rings in, or a gift for someone else.
My basket of magnets and brooches went down a storm!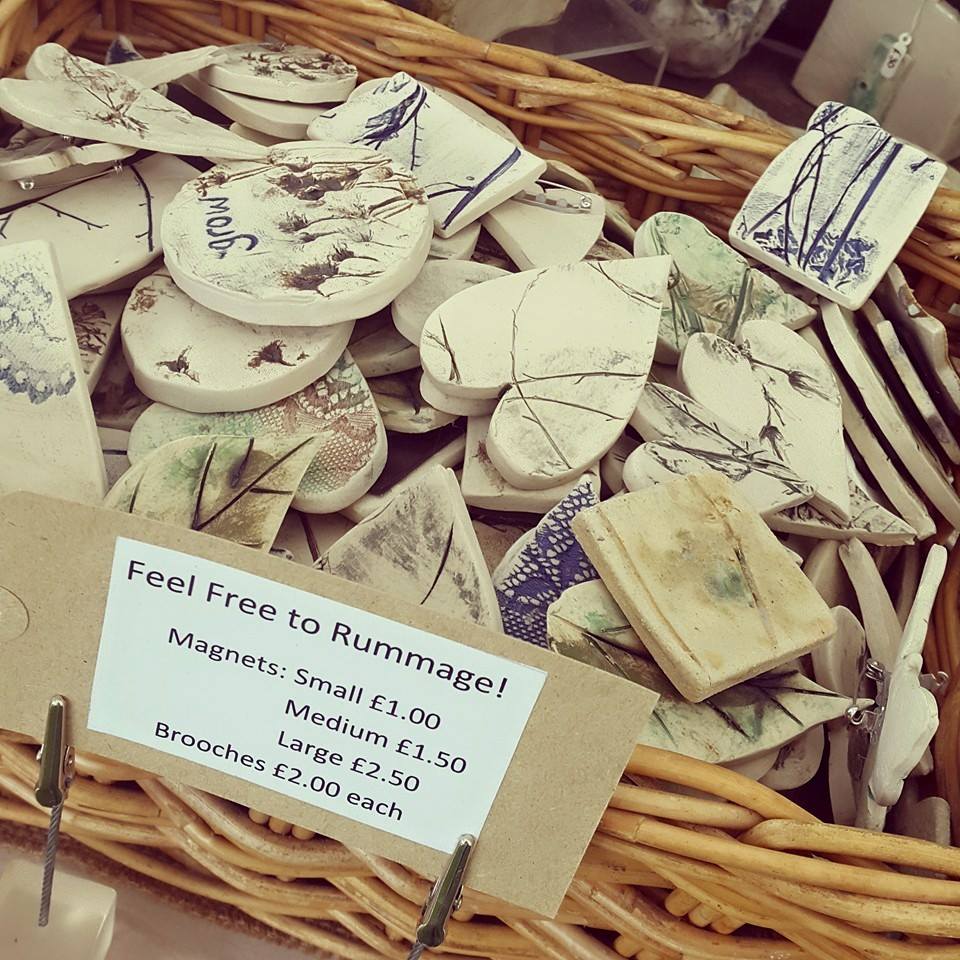 Ceramic plant markers were another hit at the show.
The sun shone all weekend, so I managed to open up the side of the marquee and expand my stall out onto the grass.
Some of the crates and other furniture were kindly supplied by my stall neighbour Ben from Timberlust. We were a huge fan of Ben's handmade wooden creations and purchased one of his bottle openers to fix onto a fence in the garden, and a refurbished potato crate which was turned into shelving and will be hung up in our new kitchen soon.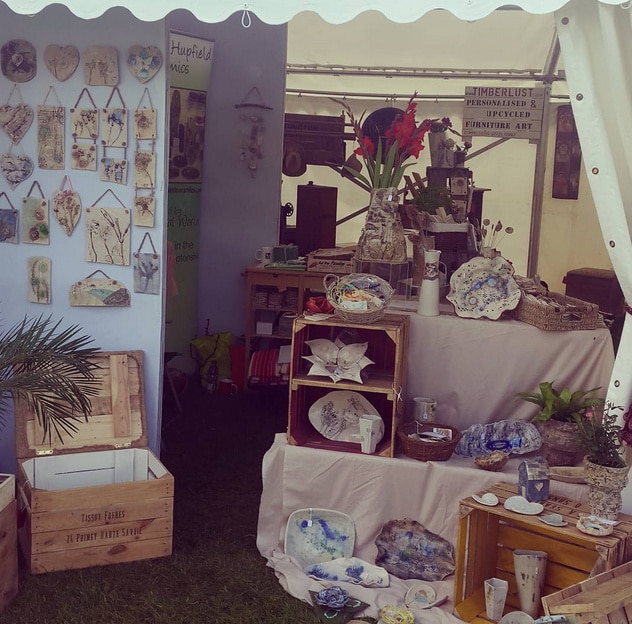 One of the other lovely exhibitors in our corner was potter Zoe who makes the most gorgeous raku fired pots, often using horse hair and other combustible materials to decorate the surfaces.
We camped just outside the show for 3 nights which was a lot of fun.
I'm now busy preparing work to stock galleries – some old faithful stockists and some exciting new ones (info to follow soon).