If you look closely at the border along the lawn in this picture, you should see lots of shiny circular objects all lined up in a row…
The circles are in fact empty wine bottles that have been pushed into the ground to create a recycled decorative and quirky garden border.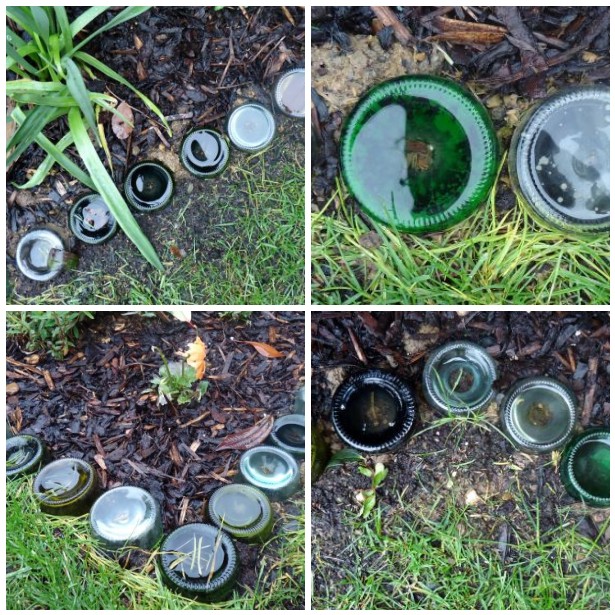 This is one of my Dad's latest ideas and I took these photos in his garden last week when all we had was rain, rain and more rain.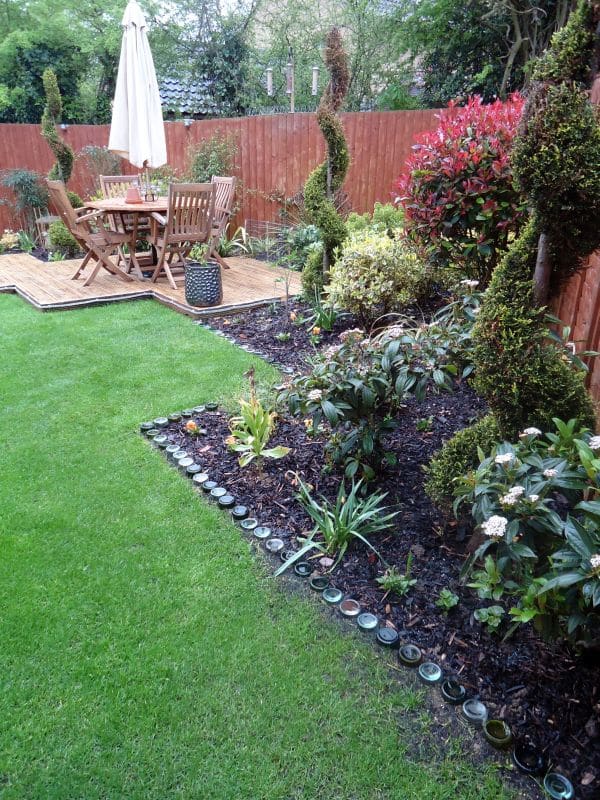 The bottles look great in the sunshine with the light reflecting off the glass. Although it took a while for the bottles to build up, this is a fun and easy project to brighten up your garden this summer!