Category Archives:
photographing ceramics
A selection of pieces were treated to a special trip away last week where they were professionally photographed by Matt Debouge. Photography is Matt's passion – since getting his first digital camera he hasn't stopped taking photos. His work is well known for animal, nature, abstract, artistic and travel photography. Having photographed my work on previous occasions, Matt was used to shooting still life objects but this time he faced the challenge of photographing pieces of my work in a group as well as individually, and did a fantastic job.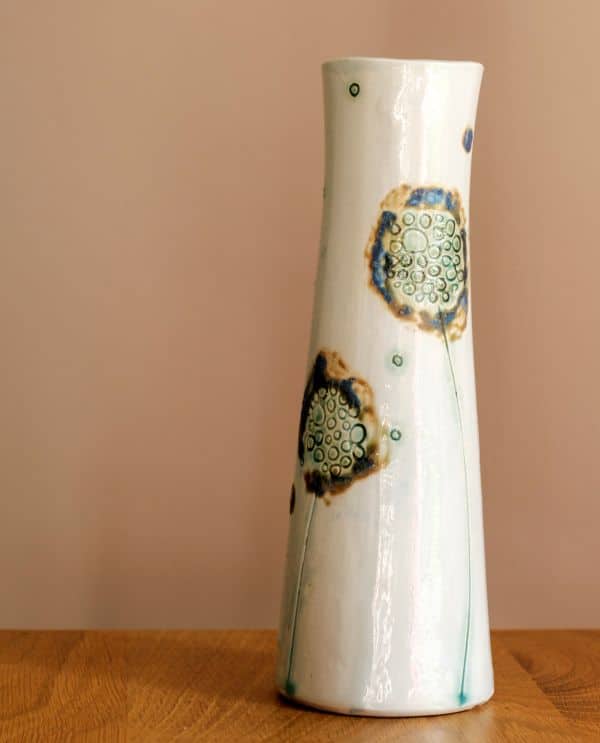 I love seeing my work photographed properly, it really brings out the detail.
My favourite images are the close up details of surface decoration… The textures have been brought to life!
If you are interested in having your work photographed, or need a professional photographer for any occasion or theme, Matt would be happy to help – just contact him with your requirements. He also offers IT support and web development.
Now that the sun seems to be shining more recently, I've been photographing some of my work outside. The natural light is so much better than relying on the bursts that shine through the window, lights in the house, and the flash on the camera. I've found that the natural light really shows the true colours of my work and the images are much more clearer and crisp.
'Panelled Wall Hanging'

–>
I used to photograph my work on a window sill in the house with large sheets of white paper as a background. This worked 'ok', especially after editing the photos to whiten the backgrounds but I hardly had to edit the photos of my work taken outside at all.
'Square Natural Tree Trunk Pot'
Of course
Molly
had to get in the way and see what was going on! I love the photos with the patches of leaves that have been cropped in, I think it shows off the natural elements of my work. The gravel made some pieces look like they were on a beach which was effective. I also continued to use the sheets of white paper for some items; they are much clearer but it leaves a shadow if the sun is shining. I'm still experimenting!
I would love to know your processes for photographing your work, and if you have any hints & tips you wouldn't mind sharing?
Most of these new items are now available online in my
Folksy
,
Etsy
&
Swanky Maison
shops. Items that are not currently listed will be added in the next few days.