Category Archives:
garden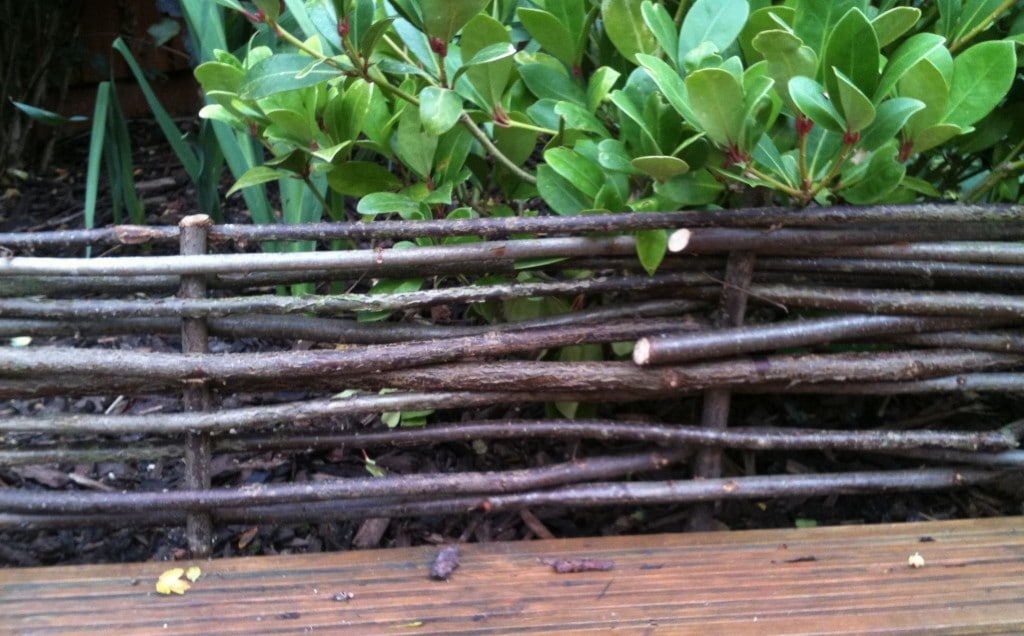 I had to share my new hazel twig fence with you! I love it! It was so much fun, especially collecting the branches from the woods. My dad had made a fence in his garden and as soon as I saw it I had to make one too. The fences aren't very practical, just ornamental and decorative, they add a really nice rustic look to your garden.
First we had to locate some hazelnut trees. In woodland areas you would probably be surprised at how many there are scattered all over. They are easy to spot – tall thin vertical branches with the odd leaves growing here and there. Make sure you take a little saw or some secateurs to cut the branches down – they are very strong!
If you can find any thicker branches these are good to use for the posts.
Pull off the leaves and cut off any jagged bits so that you are left with a pile of straight, clean wooden sticks. Begin by cutting the posts to size, taking into consideration the height you want your fence to be, and also plenty extra for the posts to be positioned in the ground. My fence was about 30cm high and I left about 15cm for the posts to go in the ground, so each post was 45cm tall.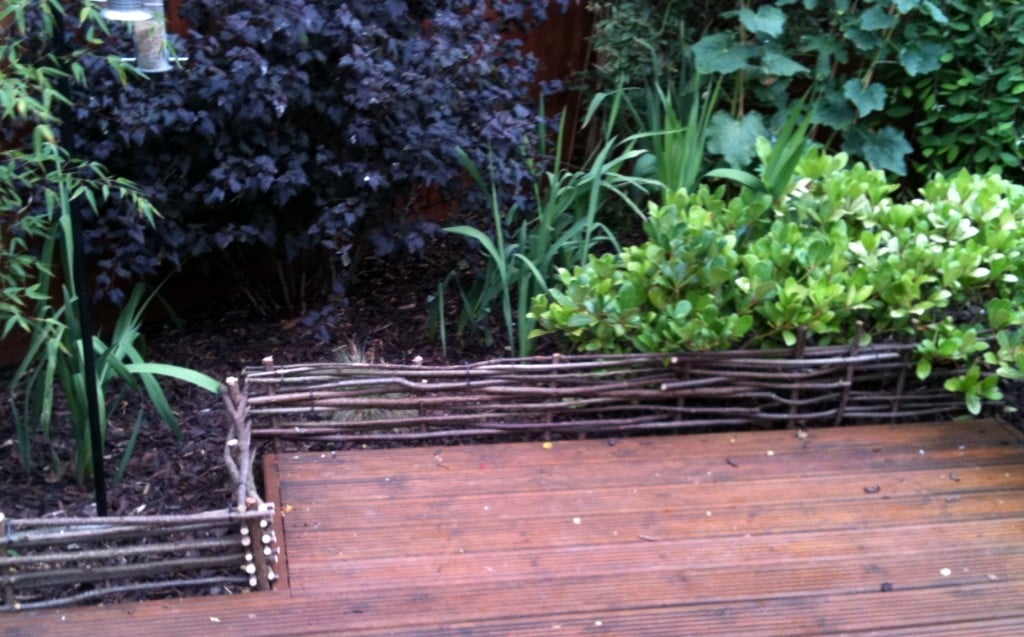 Hammer the posts into the ground first. Depending on how hard or soft the ground is, they may be able to push in. The further down in the ground the posts are, the stronger the fence will be. The rest is easy and takes no time at all! Weave the hazel branches in and out of the posts. They are so strong that they stay in place by themselves. Once you've reached the top of the posts and are happy with the amount of branches, cut off any excess at the ends and use cable ties to tighten any areas that are a bit loose. I only had white cable ties but you can hardly notice them as they have been coloured in with black pen!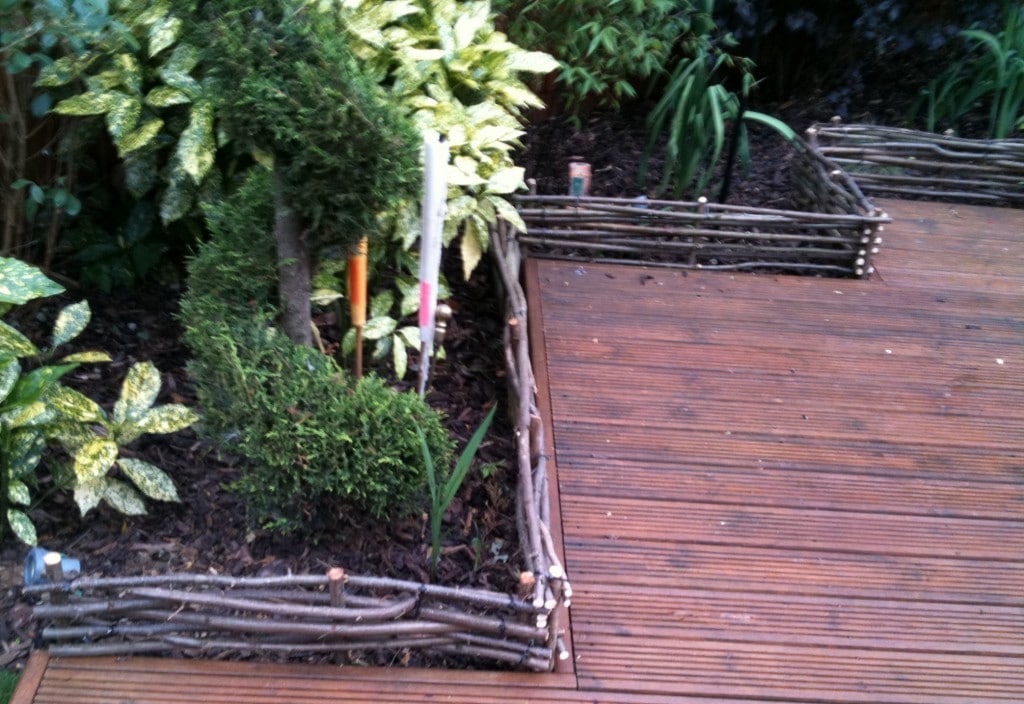 If you want to continue the fence at an angle, start again with more posts. Effective isn't it?
Below are some other creative ideas I found using twigs and sticks. I will no doubt be trying all of these too!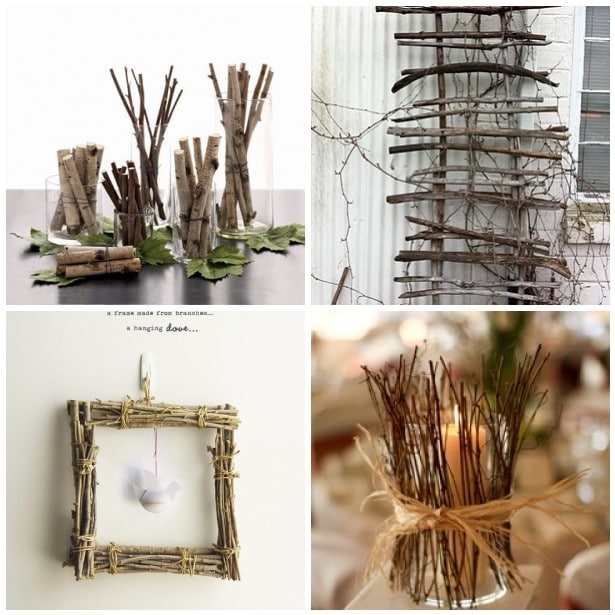 3. Twig Frame
And look at this!! Hazel branch walls made in the same way. Amazing!